I was lucky enough to get a spot in the SCBWI webinar with Giuseppe Castellano.  The assignment was the same one he gave to the artists in the gorgeous book, "A Celebration of Beatrix Potter" – to imagine any of the characters from Beatrix Potter's work in your own style. I had so much fun doing research for this piece – reading back through all of those amazing books, and even discovering some new ones.
This is the sketch that I handed in for feedback.
It's always funny when you re-read a childhood favourite, and find that it is a totally different experience as an adult.  I still loved the characters and the predicaments they found themselves in, but this time I was really struck by those moments when she inserted herself into the work.  When she uses her own wheelbarrow in Samuel Whiskers, and then claims she never gave them permission to use it, or when she claims to know Mrs. Tiggy-winkle personally, to leave you wondering.
I couldn't resist putting her into my image, too – she is so much a part of those books.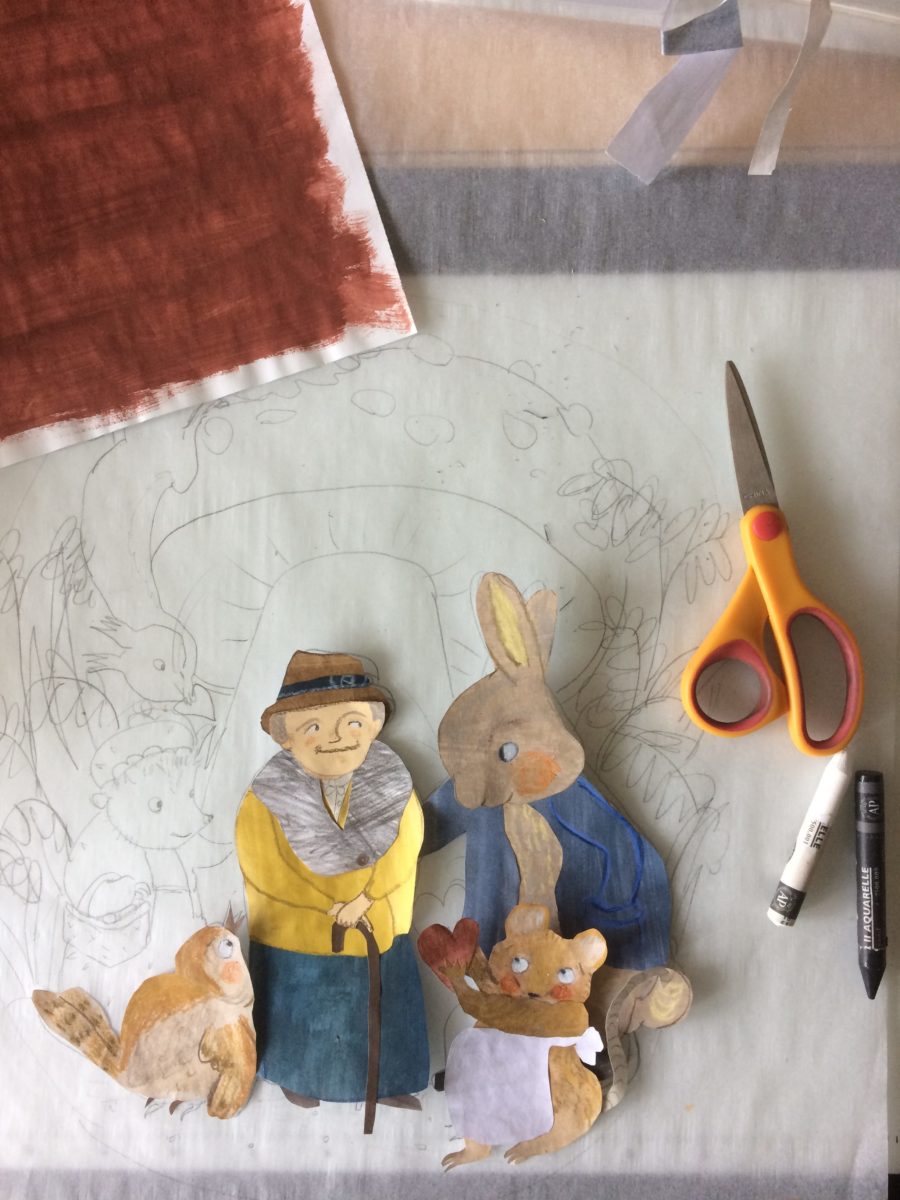 First I made each of the characters individually.  I start with a base of painted paper, which is cut and layered into the right shape.  Then I add the details on top of that with pastels, pencils, and crayons – until I am happy with each one.  They are quite delicate at this stage, so I only do this when I have the house to myself!
Giuseppe commented on my sketch that I should be extra careful in taking this to colour, to make sure that the background colours were balanced with the characters. So instead of starting with the background, as I usually do, this time I started with the characters.  This allowed me to make better choices about what needed to be behind them, and, I think, helped me keep everything harmonious.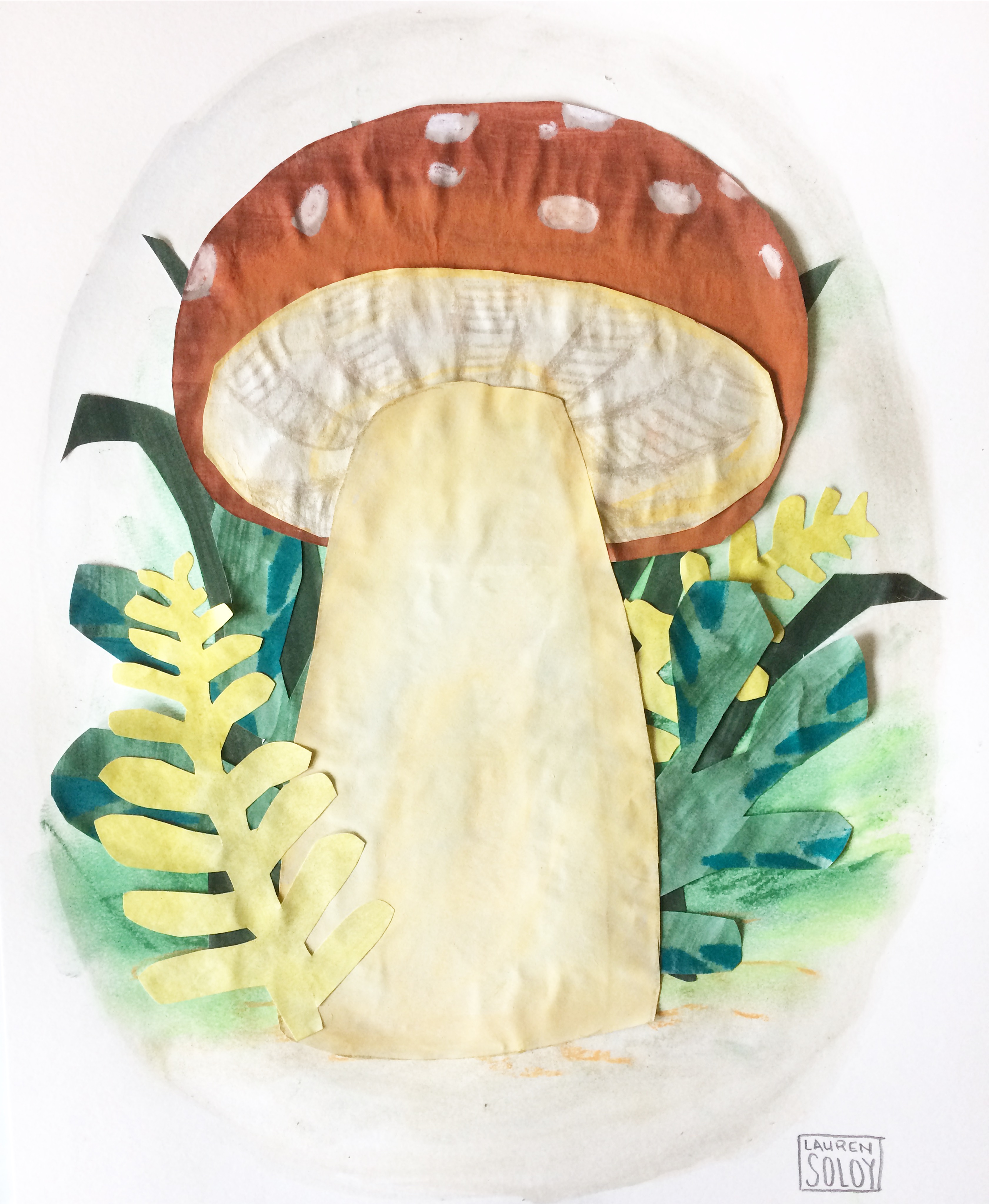 Next, I put it all together, and added in the final details, like whiskers, and prickles. And here is the finished piece:
It was such a lot of fun to create, and really interesting to experience what it might be like to work with an Art Director.  Usually I do a sketch, and then dive right into the piece, but I found that handing in the sketch, and then waiting for feedback before creating the final art was actually a really nice way to help me clarify what I wanted out of the final piece.
Next up: handing it in, and waiting for the last round of feedback! Whatever might happen from here, I am delighted with this piece, as looking at it brings me right back to the feeling of reading her stories.  I hope you enjoy it, too!