A joyful frolic through the garden helps a little girl feel powerful in this beautiful picture book that celebrates nature, inspired by the writings of revered artist Emily Carr.
Pages: 44
Age Range: 4-8 years
ISBN: 9780735266063
Publisher: Tundra Books
Further Information:
You can watch Lauren speaking about When Emily was Small and demonstrating a bit of her process here.
You can also read a digital version of Lauren's interview with The Vancouver Sun, here.
Click on this CBC Books link to find further information about the book and Emily Carr
Read an interview with Lauren about her writing and illustration process here.
Click here for a link to some fun printable and activities!
Etty Darwin and the Four Pebble Problem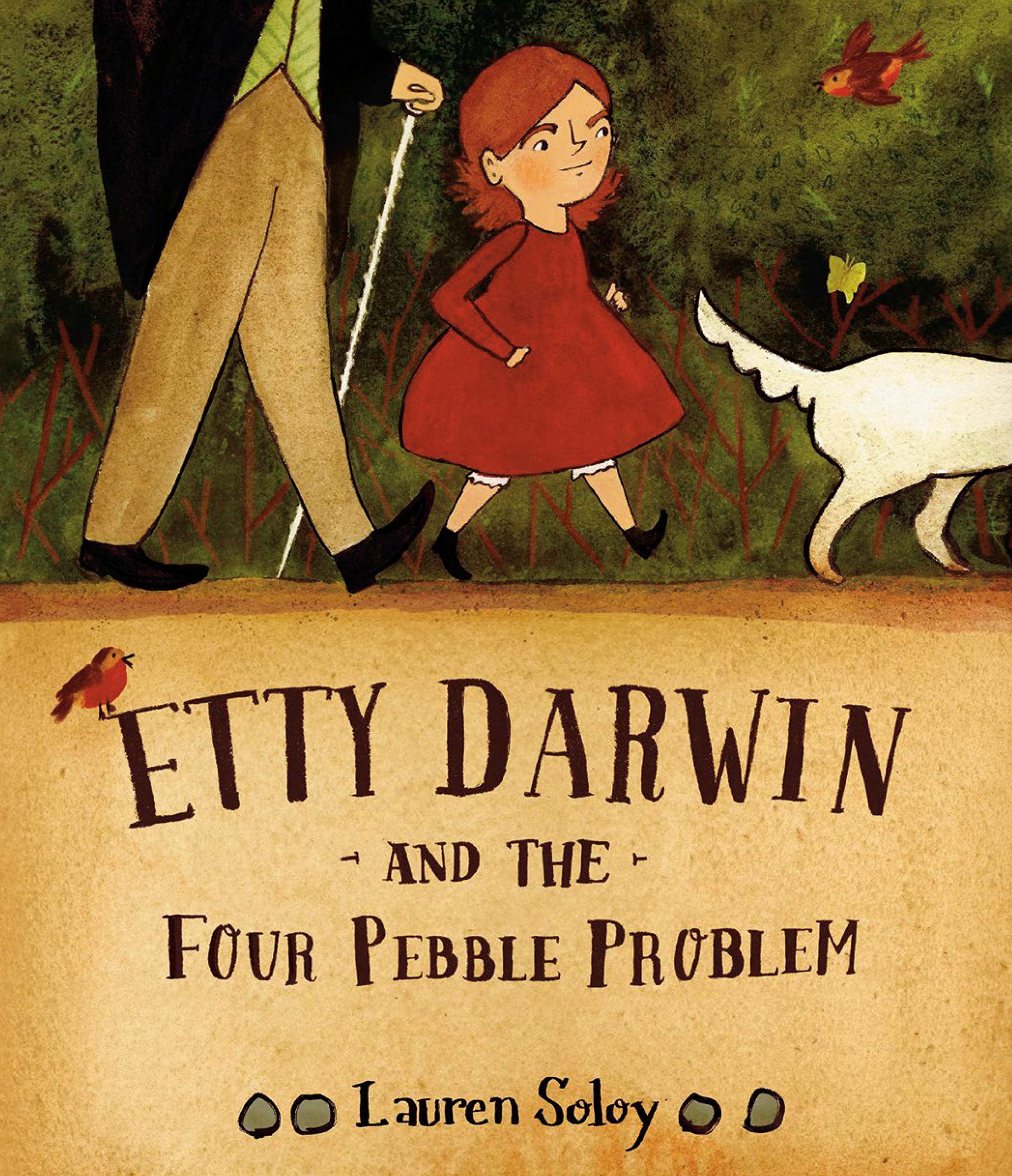 Etty Darwin and her famous father go for a walk to ponder life, science . . . and fairies! Inspired by the real-life daughter of Charles Darwin.
Etty loves make-believe.
Her dad loves science.
Etty believes in fairies.
Her dad would need to see some proof that they exist. 
But they both love nature, conversation and each other. 
On Sale: May 18, 2021
Pages: 48
ISBN: 9780735266087 Publisher: Tundra Books
Sample Reviews:
"An excellent introduction to the natural sciences, Darwin, fairies, and inquiry, sure to inspire and fascinate young readers and listeners." —

STARRED REVIEW, Kirkus Reviews
Selected as a Junior Library Guild Gold Standard Selection
For free downloadable activity sheets, please visit the Tundra website by clicking here.
To visit the home page of Down House, where Charles and Etty lived, click here.