A joyful frolic through the garden helps a little girl feel powerful in this beautiful picture book that celebrates nature, inspired by the writings of revered artist Emily Carr.
Pages: 44
Age Range: 4-8 years
ISBN: 9780735266063
Publisher: Tundra Books
Further Information:
You can watch Lauren speaking about When Emily was Small and demonstrating a bit of her process here.
You can also read a digital version of Lauren's interview with The Vancouver Sun, here.
Click on this CBC Books link to find further information about the book and Emily Carr
Read an interview with Lauren about her writing and illustration process here.
Click here for a link to some fun printable and activities!
Etty Darwin and the Four Pebble Problem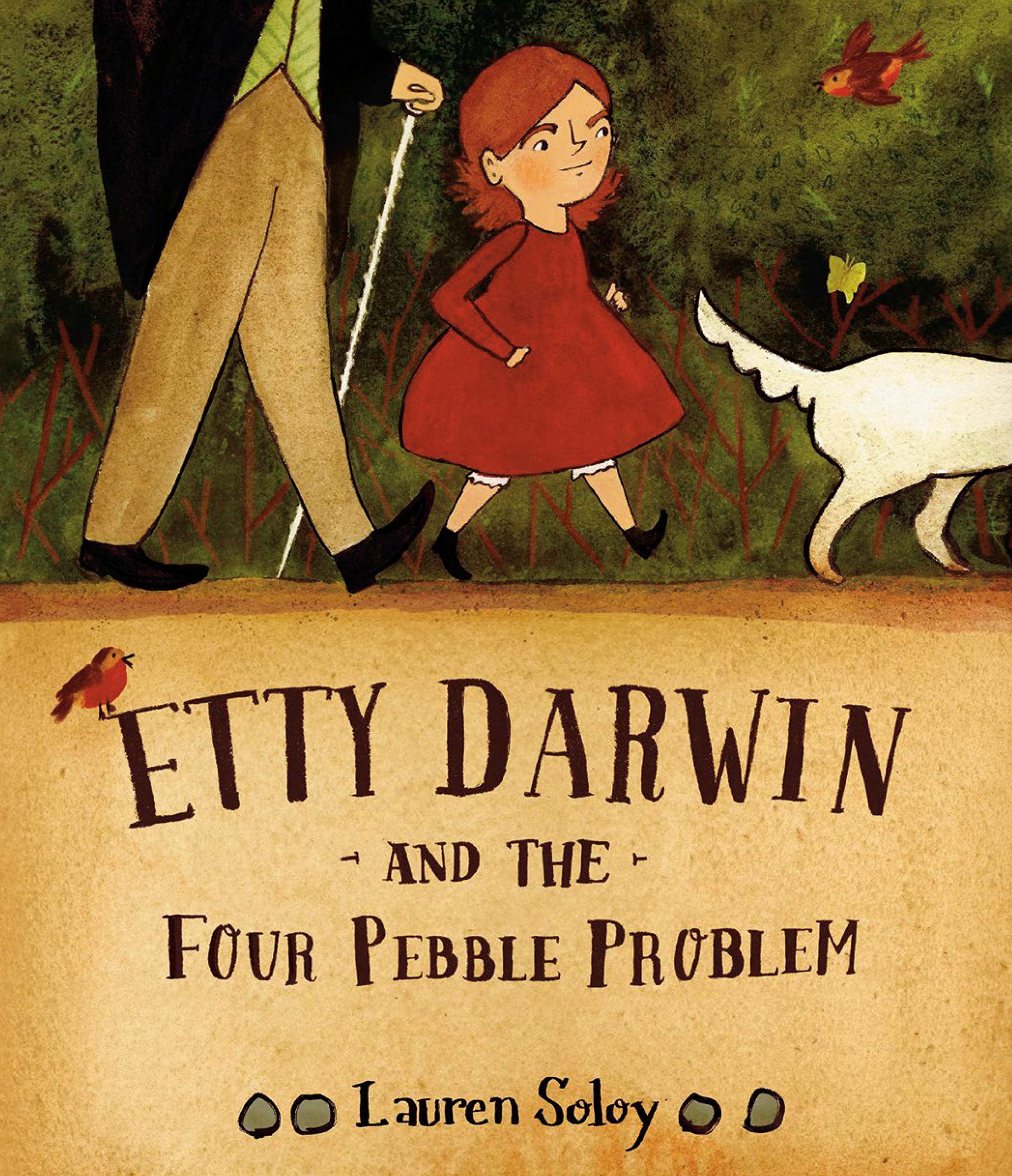 Etty Darwin and her famous father go for a walk to ponder life, science . . . and fairies! Inspired by the real-life daughter of Charles Darwin.
Etty loves make-believe.
Her dad loves science.
Etty believes in fairies.
Her dad would need to see some proof that they exist. 
But they both love nature, conversation and each other. 
On Sale: May 18, 2021
Pages: 48
ISBN: 9780735266087 Publisher: Tundra Books
Sample Reviews:
"An excellent introduction to the natural sciences, Darwin, fairies, and inquiry, sure to inspire and fascinate young readers and listeners." —

STARRED REVIEW, Kirkus Reviews
Selected as a Junior Library Guild Gold Standard Selection
For free downloadable activity sheets, please visit the Tundra website by clicking here.
To visit the home page of Down House, where Charles and Etty lived, click here.
For kids who love to sing and dance: this vibrant picture book shares lyrics from a classic folk song about community, culture, and the seaside.
"I's the B'y" is a decades-old folk song that originated in Newfoundland but has been sung and danced to the world over. In this gorgeous picture book, Maritime artist and children's writer Lauren Soloy honors the song and its birthplace with rich, captivating illustrations of bobbing boats, leaping humpback whales, violin-playing fish, dancing people, starry skies, and stormy seas. Full of undeniable energy and joy, this spirited picture book will have kids singing, dancing, and learning all about Newfoundland.
On Sale: May 31, 2022
Pages: 48
ISBN: 1771648333 Publisher: Greystone Kids
Sample Review:
"Clap your hands and dance along to a traditional Newfoundland folk melody an inviting version of a Canadian song that will resonate-and reverberate."
–Kirkus Reviews
A Tulip in Winter, A Story About Folk Artist Maud Lewis
A celebration of a beloved folk artist, and her artistic expression of joy and beauty.
Known for her vibrant and cheerful paintings of landscapes, plants, and animals, Maud Lewis' iconic folk art is celebrated around the world. Despite her beautiful art, she spent much of her life living in poverty with rheumatoid arthritis. In this stunning picture book, author Kathy Stinson and illustrator Lauren Soloy bring Maud's world to life: how she captured in her art what she loved most, while navigating the mobility issues caused by her condition. From bright paintings of the sea and countryside, to the flowers and birds she painted on the walls of the small house she shared with her husband, Maud's work continues to delight and inspire viewers young and old.
A Tulip in Winter features:
Backmatter about Maud Lewis' life and legacy

Notes from the author and illustrator about how Maud has impacted their lives
Uplifting and visually compelling, Maud's story will inspire young readers to find and focus on the beauty in their worlds.
On Sale: March 7, 2023
Pages: 44
ISBN: 978-1771649513, 1771649518 Publisher: Greystone Kids
Reviews

"An inspiring picture book aimed at ages four to eight, but with a message for all ages."
—Montreal Gazette

"It's eminently challenging to distill an entire life into a picture book. . . Soloy's illustrations rise to the occasion, emulating the naïve style and cheery palette of Lewis' art, while highlighting key moments in Stinson's tight narrative. . . In a word: beautiful."
—Kirkus STARRED Review

"Anyone who's faced a challenge—that's everyone!—will appreciate Maud's tenacity and Soloy's lively art that bursts with color. . . A great choice for biography and art shelves."
—Booklist

"A touching and uplifting tribute, this book emphasizes the importance of finding beauty in the everyday and persevering through life's challenges."
—Horn Book
The Hidden World of Gnomes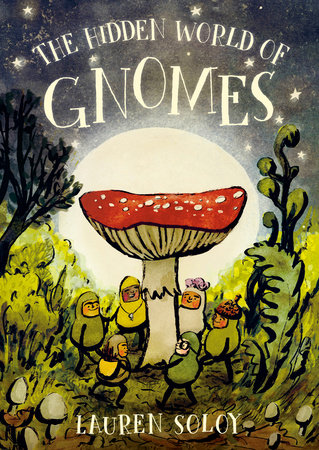 A delightful introduction and collection of facts about the secret lives of gnomes that will charm and fascinate readers of all ages.
This book is an introduction to the hidden folk called gnomes, who live in a happy place they call The Pocket. Where is The Pocket, you ask?
Well, it's all around you, all the time.
Gnomes are curious little creatures, and they're very shy. But after reading this book, you will learn to spot the telltale signs that gnomes are around . . . and maybe even meet one!
Lauren Soloy has been studying gnomes her whole life, and she has created this book to share her knowledge with you. For example, what jobs do gnomes do? Babysitting robin's eggs, squirrel-tail fluffing, storytelling. Where do they live? In gardens, forests and any place with plants, birds and bugs. What are their names? Hotchi-Mossy, Able Potter, Cob Tiggy and Puckle Swift, to name a few.
With charming details and surprising facts, this celebration of all things gnome will enchant readers of all ages.
On Sale: June 20, 2023
Pages: 96
ISBN: 0735271046, 978-0735271043 Publisher: Tundra Books
Reviews

"[This] cheeky, cheerful book is incredibly endearing . . . each page turn brings an unexpected treat. Young readers can dip in for a delightful detail or read all the way through for a deep dive into the cozy world, and Soloy concludes with a reminder that there is always magic to be found in the world around us. An utterly charming gnome tome for anyone searching for wonder." —STARRED REVIEW, Booklist

"[A]ims to make readers more attentive to nature as a source of joy. . . . Gnomish 'heart-seeing' might be the best way to appreciate this winning tribute to euphoria." —Kirkus Reviews

"In this charming guidebook to gnomes and gnome-dom, Soloy … invites readers to "see the magic in the world" as gnomes do." — Publisher's Weekly